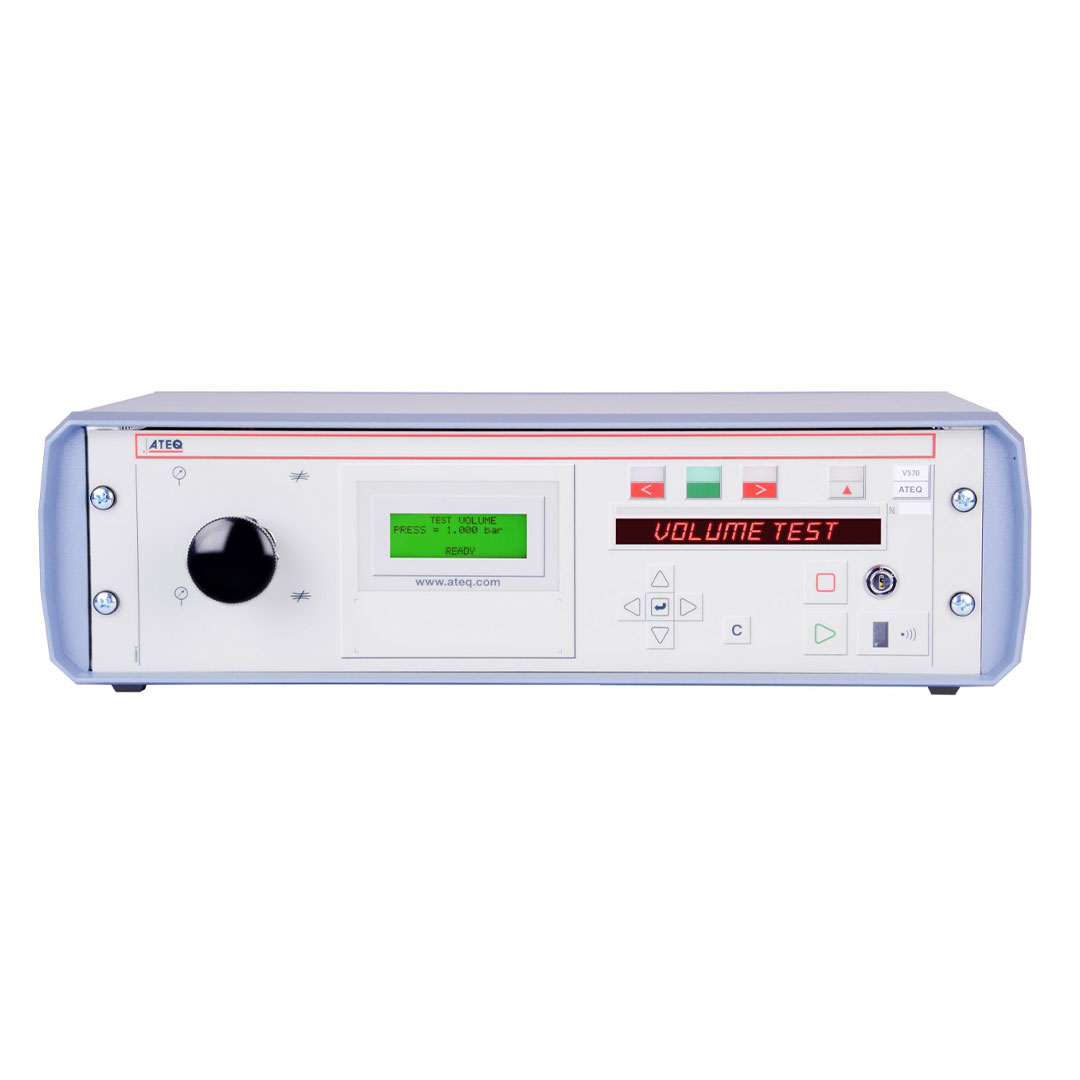 V570 – MEASUREMENT BY VOLUME COMPARISON
Without any doubt the most advanced high performance automated volume tester on the market.
Specially adapted to automatic and semi-automatic control, the V570 has a very complete range of equipment and benefits from the use of the latest technological innovations of the 5 series of instruments.
The V570 is composed of two equal volumes (T1 and T2) which are constantly maintained at test pressure between two measurements. Following the start of a cycle, T1 and T2 are dumped into the volume to be tested (VT) and the known reference volume (VR).
After a short stabilisation time, the new differential pressure measurement is proportional to the difference between VT and VR. Through its user friendly interface, the V570 then displays the results of the test either in Pa or in a chosen unit of volume if the calibration procedure has taken place.
Cylinder heads, cast parts, combustion chambers, piston heads, Carburettor floats, liquid levels (bottling), measurement of filling levels (oil levels)…
• Measurement accuracy of a few mm3 in several litres
• Choice of operation in air or liquid volumes
• Software adjustment of the test and reference circuits through a volume auto zero
• Leak test and simultaneous measurment of volume
• High resolution mode
• Single calibration mode
• Estimation of the volume of the test part
• 16 programs
ENVIRONEMENT :
• ROHS standard
FLEXIBLE COMMUNICATION FORMAT :
• RS232: printer, P.C. and parameter save modules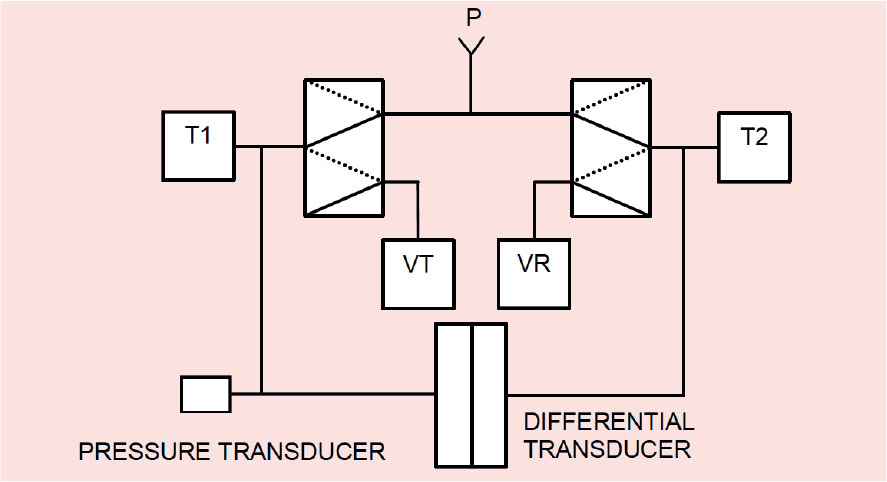 MEASUREMENT CHARACTERISTICS :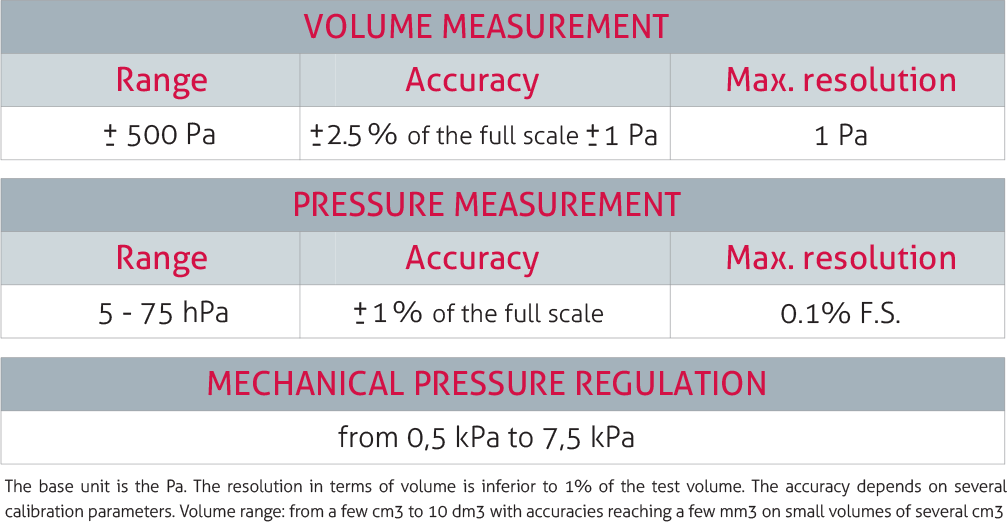 PHYSICAL

Weight : 15 Kg (WxHxD) 537x157x380 mm

INTERFACE

Navigation keys, 14 digit displays, 4 line LCD display,
Results indicators

ELECTRICAL SUPPLY

Power supply : 90 – 260 V AC / 50 W
AIR SUPPLY

Clean and dry air required

Air quality standard to be aplied (ISO 8573-1)

TEMPERATURE

Operating : + 10°C at + 45°C
Storage : 0°C at + 60°C
• 7 local inputs / 5 local outputs
• 6 x 24 V programmable outputs for external connection
• 1 quick connector for calibration checking
• 2 pneumatic outputs for control of sealing connectors
• 2 analogue current or voltage outputs
Detailed information about the V570 including features, specifications, etc.
The  principle  of  operation  of  the  ATEQ  V570  consists  of  filling  two  identical  internal  reserve tanks in inactive status. When the operator or programmable controller starts a  cycle,  both  reserve  tanks  are  emptied  at  the  same  time  into  the  reference  and  test volumes. At this time, the ATEQ V570 measures a pressure difference between the two volumes. If both volumes are identical, the pressure difference will be nil and the display  unit will indicate zero.
If the volumes are not identical, there will be a pressure difference and following correct  calibration, the display unit will indicate the variation expressed in cm3  or any other unit  as asked for.