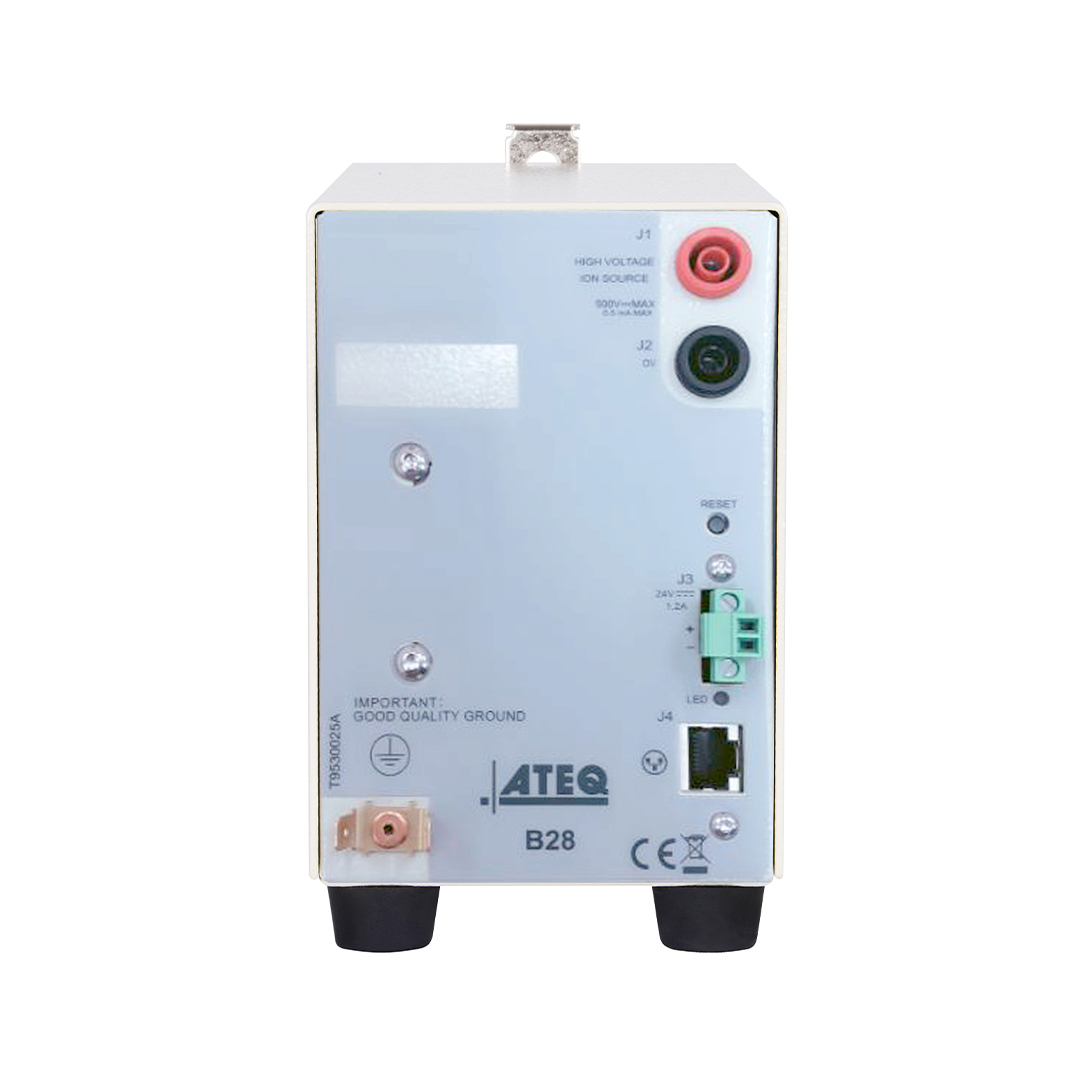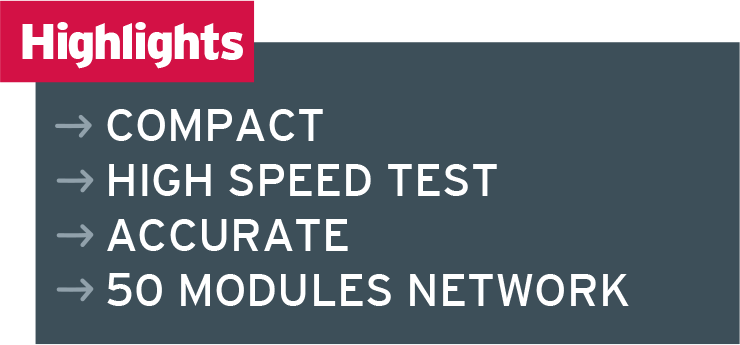 B28 – HIGH SPEED LEAK TESTER
Without any doubt, the smallest high performance leak tester for battery cells and breathable membranes. One of the main advantage is that our B28 module can test fastly the cell insulator. To ensur the best measurement conditions, the B28 is able (in option) to control filling and dumping vaccum around the part to test in a specific enclosure. You can daisy chain up to 50 modules and supervise them with a touch screen panel + our user friendly interface : B28 control.
Specially adapted for automatic and semi automatic test machines, the B28 has a full range of specifications at a very competitive price.
• Leak measurement thanks to air ionization method
• (I max<1 mA)
• Compact dimensions (overall (mm): h 155.5 x L 97 x D 229.55)
• External vacuum source
• Integrated fill and dump valves
• Ethernet network up to 50 modules (Modbus IP)
• DIN rail mounting
• Environment: ROHS standard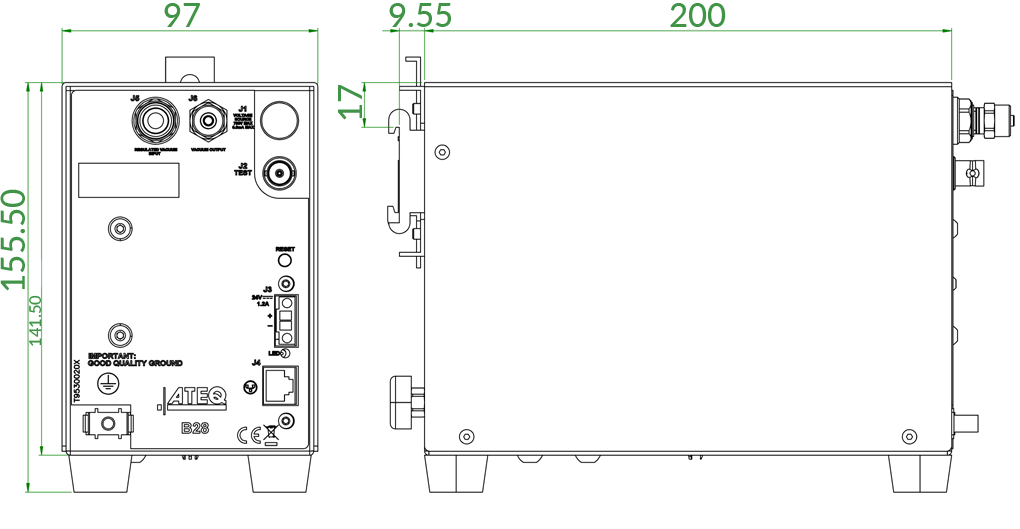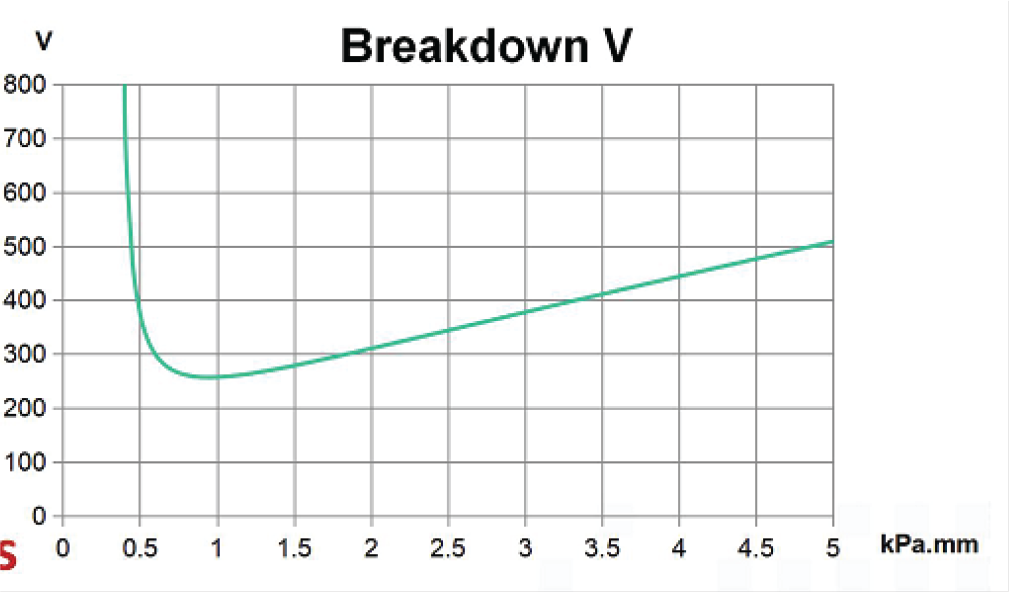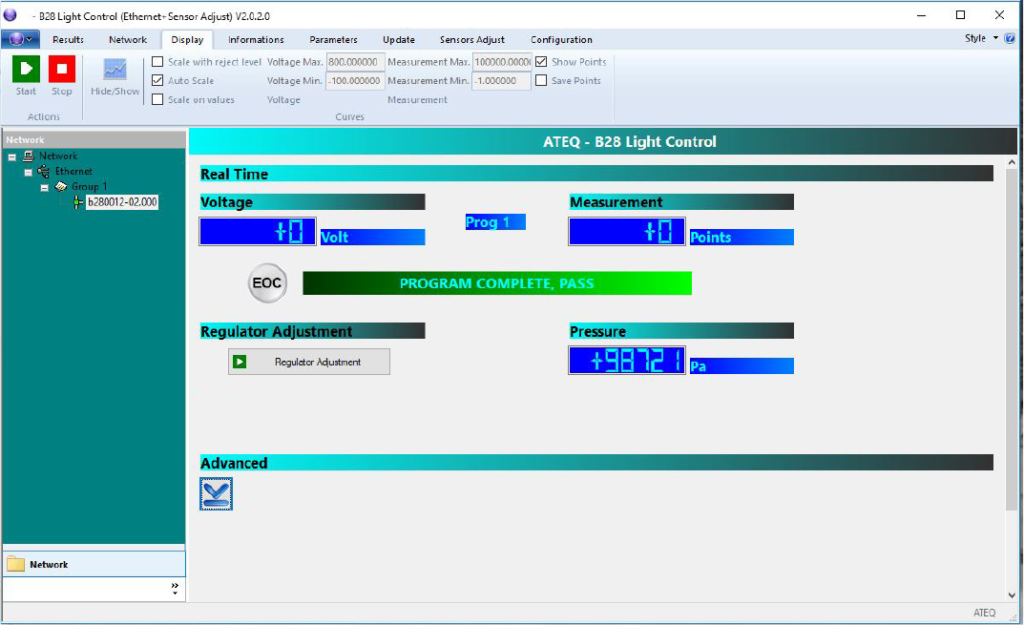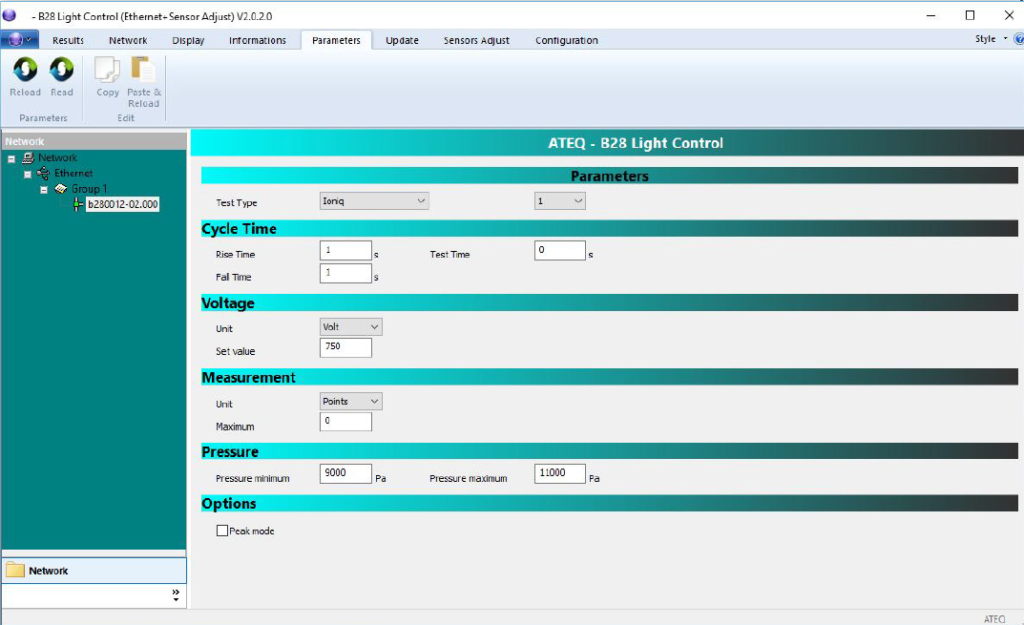 TEMPERATURE

Operating : + 5°C to + 45°C
Storage : 0°C to + 60°C
ELECTRICAL EXTERNAL SUPPLY

Voltage : 24 V DC / 1.6 A


Main adaptater included 110 – 230 V AC
Detailed information about the B28 including features, specifications, etc.
A high voltage loaded sharp end is applied next to an earth connected base and in between lays the plastic part we test. Should a hole exist in the part, ions will start moving from the earth to the sharp end. This will result in a loss of power and be translated into a leak.
While this method does not quantify the leak rate in terms of cc/min for example, it is the fastest ever invented to detect a leak in a go / no go process.
We have achieved cycle times of less than 7/10 of a second.
Leak Ranges: Depends on the size of the hole and the material of the part
Accuracy: Depends on the size of the hole and the material of the part